Friday 2/17
AM930/Stream 1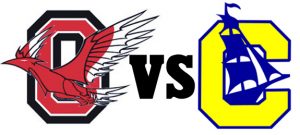 Boy's PAC basketball is back Friday night on AM930 and WEOL.com. After their bought with Buckeye, the Clearview Clippers will be tested again against the Oberlin Phoneix in a battle for first place in the PAC Stripes Division. The last time the two teams met up on Jan. 13 the Oberlin spoiled the Clippers chances of a perfect season in a impressive 67-54 final. The Stripes Division is up for grabs on Friday night at 7pm on AM930 and WEOL.com. You can hear the game by clicking on the teams logos.
Stream 2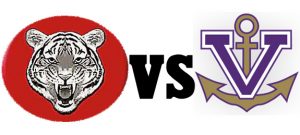 Our stream game Friday night is a battle for first place in the Sandusky Bay Conference. After last Friday's loss to Perkins, the Vermilion Sailors find them selves in a tie for first place in the league. Standing right beside the Sailors are the Huron Tigers who rose to the top of the standings last Friday with a win over Clyde. The league is on the line Friday night on WEOL.com Stream 2. You can get to the broadcast by clicking on the team logos.
Saturday 2/18
It's playoff time for the girls. Saturday afternoon at 12:30 we tip-off postseason play on WEOL with North Ridgeville vs Olmsted Falls. As the four seed in the Elyria District the Lady Rangers will host the fifth seeded Lady Bulldogs in the opening round. In their previous two meetings this season the team's split. North Ridgville defeated O. Falls in the teams first meeting back in December. The Bulldogs got their revenge in the team's most recent game on Feb. 1. The girls high school basketball playoffs tip-off Saturday at 12:30pm on AM930 and WEOL.com. Click on the team logos to hear the game on Stream 1.