To hear these game on WEOL.com click on the games image at tip-off.
On Friday night the Boys take the court in our first Kolczun & Kolczun Cage Match-Up of the weekend, and it's a Southwestern Conference battle as Avon travels to North Ridgeville. The Eagles enter the final weeks of the season just behind North Olmsted for the conference lead. North Ridgeville is currently fifth in the tough SWC, but is just two games behind the Eagles in the league standings. In the two teams first meeting this year was a low scoring affair that saw just 70 combined points as the Rangers squeaked by with a the Eagles in a 38-32 final. Tipp-Off for Friday nights game gets underway at 7pm on AM930 and WEOL.com Stream 1.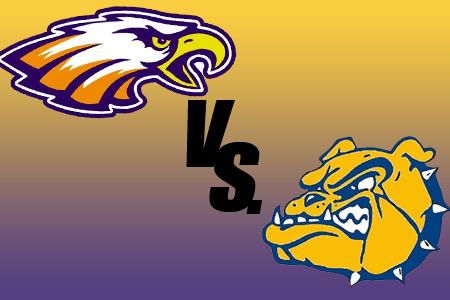 On Saturday Afternoon we stay put in the Southwestern Conference, but this time we take you to Olmsted Falls where the Lady Bulldogs host Avon in the regular season finale. The Lady Eagles would like to finish the year on a strong note going into the district tournament where they will have a first round bye. Olmsted Falls is ridding a hot streak heading into the final game having won their last four games. Unlike Avon, the Lady Bulldogs don't have the luxury of a first round bye. They will open up tournament play next Saturday (Feb. 13) against North Ridgeville. Pregame for the Bulldogs and Eagles begins at 2:00pm on AM930 and WEOL.com Stream 1.