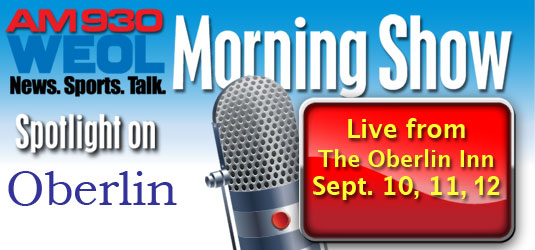 WEOL turns the Spotlight on Oberlin as Bruce and Craig take the WEOL Morning Show on the road! They'll broadcast live from 7-9am from the Oberlin Inn Monday, Tuesday and Wednesday, September 10 – 12.
Find out what city leaders, educators, businesses and historians have to say about the town that Ohio Magazine editors named one of the Best Hometowns in Ohio.
For more Oberlin facts click on the links below.
http://www.oberlin.org/index.html
http://www.cityofoberlin.com/
http://www.americantowns.com/oh/oberlin/events?date=2012-09-11